KNOW-HOW
---
CENTRALP concentrates its skills to realize of your projects in embedded electronics and software. Whether if it's for CENTRALP products or specific solutions, our teams are at your disposal at every moment and throughout the life of your project.
CENTRALP OFFERS
Deployment of electronic systems.
Embedded software development.
Mechanical integration.
Wiring of electronic boards.
Integration of network elements in boxes.
Environmental tests and trials.
TLS.
RESEARCH & DEVELOPMENT
---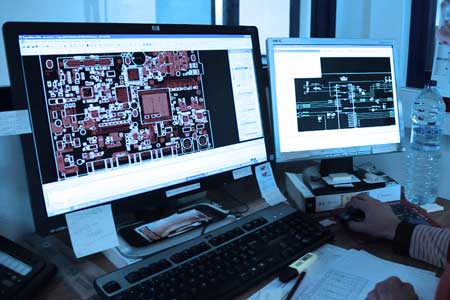 CENTRALP places fundamental importance on research. Our R&D department represent over 1/3 of our workforce:
40 qualified engineers.
LatestCAD and programming tools.
Recognized by INTEL®.
Strong technological development capacity.
Greater willingness to innovate.

Hardware solutions: R&D for circuits and electronic systems compatible with railway, health care, defence, aeronautical, public works and industrial standards Circuits with COM Express, NCV, ETX, PC104 formats … (customized circuits and systems. Study and implementation of specific power supplies.
Software solutions: Real time, graphic, firmware development…. Operating systems: QNX, Linux, Windows EC, XPe, W7, Vx Works, RTX. Environments: ISAgraph, Softlogic. ARM microprocessor environment….
Mechanical integration solutions: Designed on CAD station (solidworks, Autocad), our teams follows you from the integration of electronic cards to the realization of electric boxes.
PRODUCTION
---
All production operations at CENTRALP are performed in accordance with LEAN MANUFACTURING principles.
The production of electronic cards is 100% controlled by CENTRALP (screen printing, automated component positioning, brazing oven, wave soldering, selective welding, washing, varnishing).
RoHS Profile.
CENTRALP has its own electronic systems production unit (mechanical integration of electronic subsets, power supplies, screens, keyboards…).
Burning chamber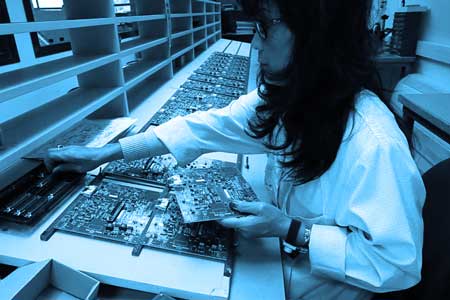 100% tested and certified production:
To ensure the correct operation of our circuits and electronic systems in hostile environments and to certify our products to the most stringent standards, CENTRALP has state-of-the-art control and inspection phase technologies in-house: – AOI automated inspection optical robot – mobile probe tests – high and low temperature drying oven tests – Faraday cage room – test benches…
QUALIFICATION
---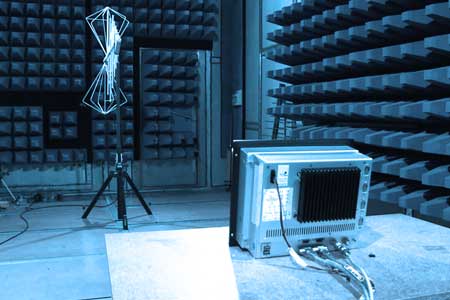 The CENTRALP QUALIFICATION team supports the validation of designs based on industry standards.
Our mastery of standards allows us to support you in all your applications.
Our laboratory allows the realization of EMC testing (validation COFRAC in progress) through our thermal and Faraday cage. We also assist you in monitoring COFRAC testing.
Our QUALIFICATION team operates in the final development of specific projects but also updates products as part of a constant evolution programme.
SUPPORT & AFTER SALES SERVICE
---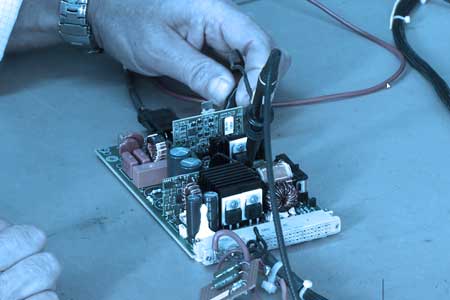 Our support and after-sales service team, comprising qualified technicians, is at your disposal to work on your problems in France and abroad:
Technical assistance.
Installation.
Claim.
Product return.
Technical training.
MOC.