CENTRALP
---
With 40 years' experience in embedded electronics, we deliver answers for all of your projects, whatever your specialist area of activity and your constraints: Hostile environments – vibration – restricted space – extended temperature range – safety requirements – energy consumption – EMC compatibility – sustainability…
European leader in embedded electronics systems
---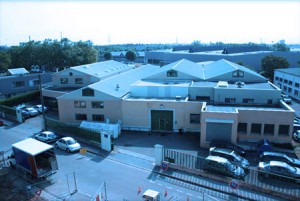 CENTRALP at your side.
With a fully responsive and flexible organization, we translate your functional needs, your technical and budgetary constraints in a relevant, effective and sustainable solution.
Philippe VOLAY: "If we invest so much, it is to satisfy our requirements for the quality, efficiency and sustainability of our solutions. "
CENTRALP imagines cleaner electronics.
We are fully committed to protecting the environment through the implementation of a policy to reduce our environmental impact at every stage of the process. CENTRALP is registered to the PEP ecopassport program which objectively qualifies the environmental performance of products.